The All In Diversity Group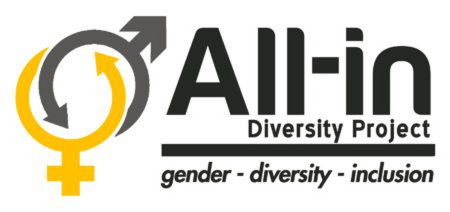 What?
In 2017, we launched All-In Diversity Project to create the tools for the global industry in order to progress in terms of Diversity, Inclusion and Workplace Equality. The most compelling of those tools being data collection, measurement and benchmarking progress for the industry as a whole through our Annual Report called the All-Index. We also provide toolkits, host events and produce whitepapers for the industry.
Why?
We love this industry and want to see it succeed. We've formed All-In Diversity Project to be the central data resource, to offer the tools to operators and suppliers in order to progress in terms of D&I and to be a better overall industry in terms of our image, our products and our people. We believe that change is best led by industry itself and that if we can facilitate that change with solid experience, business practice and collaboration, we can progress a lot quicker than on our own.